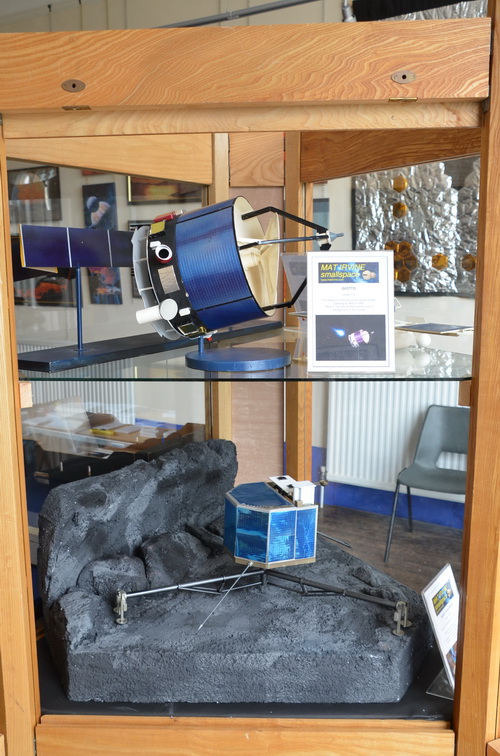 left : COMETRY ENCOUNTERS

Giotto that encountered Halley's Comet in 1986, is top front. At the back, just visible, Rosetta that carried the landing probe Philae for a landing on Comet 67P/Churyumov–Gerasimenko in 2014. The Philae model, last used for Stargazing Live, is on the lower shelf
right : LIFE ON MARS

Full-size Sojourner Mars Rover that landed on 4th July 1997, is seen on the lower shelf. The upper has the Viking Lander and Orbiter from 1977 and Mariner 9, the first probe to orbit Mars in 1971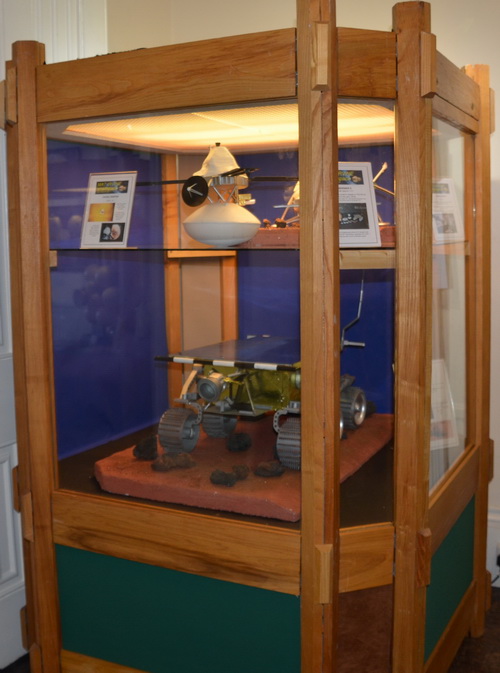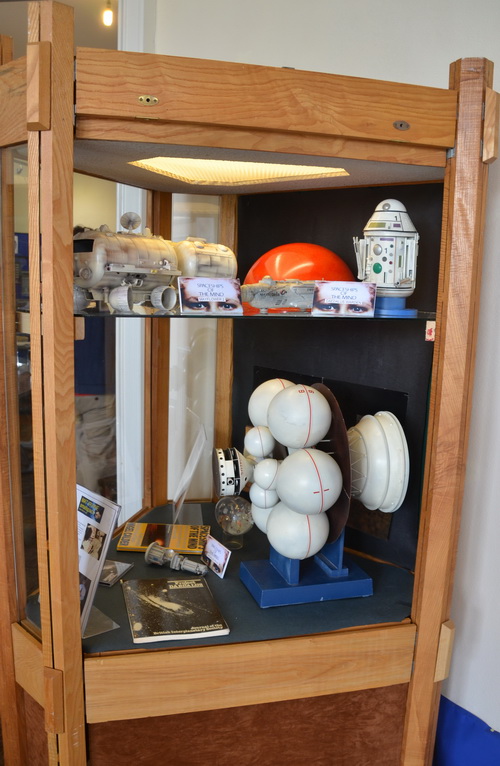 left : RETURN TO
SPACESHIPS OF THE MIND

The BBC-2 three-part series from 1978.
The lower shelf featured Project Daedalus, the BIS technical project to design a spaceship to travel to Barnard's Star. It would carry Wardens, seen right top shelf and probes, centre lower shelf.
For other stories in the series, Moon Buggies (upper shelf, left) would collect Lunar Soil to be be processed for fuel.
right : PROBES TO THE PLANETS

upper shelf, left,Pioneer 10 or 11 the first to visit Jupiter and Saturn, with New Horizons, right, that visited Pluto in 2015, and Mariner 10 (back) that visited Venus and Mercury in 1974/5.
lower left : Saturn probe, Cassini, made its final plunge into the Saturnian atmosphere in September 2017.
lower right : Voyager 1 or 2, that between them visited all four Gas Giant planets and are now the furthest travelled man-made objects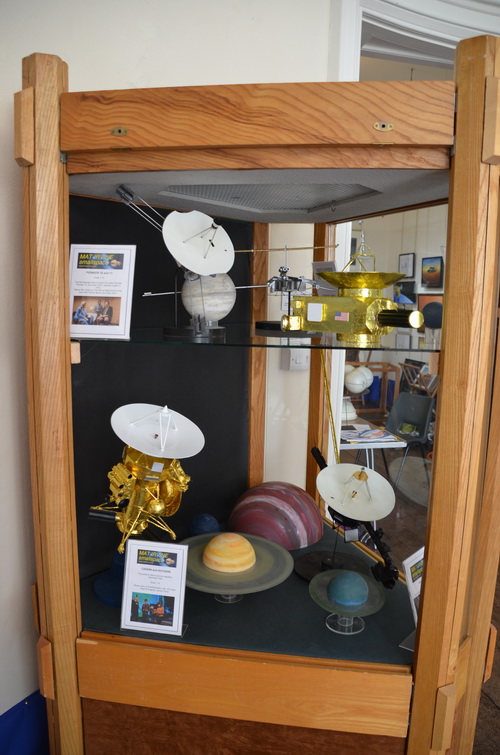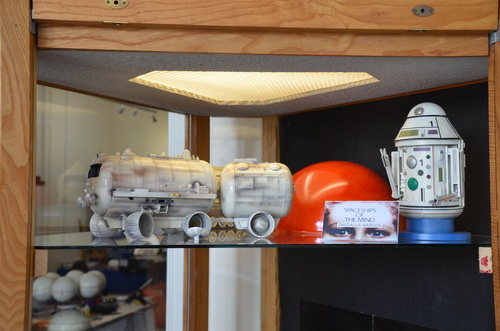 left : 'Spaceships of the Mind' Buggy and Warden
right : Sojourner - full size
below left : Viking Oribter - centre, Viking Lander - right, Mariner 9 - left
below centre : four more cabinets with a variety of displays
below right : Giotto